Current Projects

Solano County Comprehensive Transportation Plan
CivicKnit developed the Executive Summary, Transportation Equity, and the Land Use & Housing chapters of the Solano County Comprehensive Transportation Plan in coordination with the Solano Transportation Authority. In addition we managed other consultants, facilitated an Equity Working Group, and made public presentations.
San Pablo Baylands Public Access Study
CivicKnit collaborated with several other firms to explore opportunities for expanding public access around the San Pablo Baylands. The project was developed as part of the Resilient by Design Challenge.  CivicKnit researched and summarized relevant plans and studies, led field studies, organized and led focus groups, developed comprehensive maps,  and provided strategic oversight.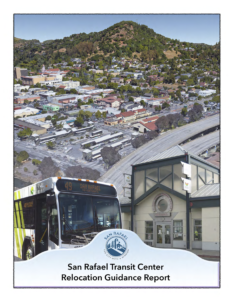 San Rafael Transit Center Relocation Planning
CivicKnit is currently advising the City of San Rafael on key considerations relating to the selection of a site to relocate the downtown bus station.
Past Projects
SR-37 Adaptation Study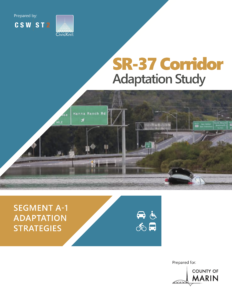 CivicKnit partnered with an engineering firm to survey the extensive collection of existing studies related to the Highway 37 corridor and surrounding land use considerations.  The project team developed four visions to address flooding and sea level rise considerations in the Marin segment of Highway 37, organized a technical working group, interviewed key public agency partners, and developed public outreach presentations.

Guiding Principles for SR 37 Corridor Project
CivicKnit worked with the Solano Transportation Authority to organize, facilitate, and articulate the work of a five-person Advisory Committee comprised of elected officials over a six month period. Additionally, CivicKnit researched prior studies and met with key stakeholders, including regulatory agencies. The final product is a graphically interesting guidance document that addresses key issues to be considered, and prioritizes next step activities to advance planning and implementation.

Value of Public Space
CivicKnit produced a data packed, visually engaging booklet on the economic impact of public space in terms of real estate value and property tax revenue.
City of San Rafael development potential visualization
CivicKnit generated a three dimensional model of maximum possible building envelopes allowed by the city's general plan. Using GIS data and the city land use code we created videos illustrating the current allowances through the downtown corridor on a parcel by parcel level, as well as the impact of design elements encouraged by the plan such as stepbacks, and the interplay between existing height and density limits.
Envisioning Improved Cycling Infrastructure
CivicKnit developed conceptual renderings for Transportation Alternatives for Marin illustrating innovative European design concepts and active transportation improvements in downtown San Rafael.